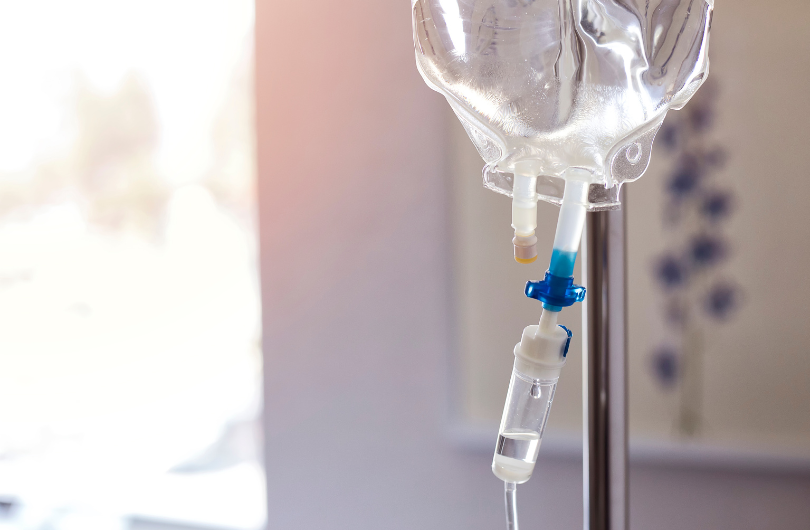 Calm Your Nerves With IV Sedation Dentistry
At Grove Dental Associates, we understand our patients' fears and reservations surrounding dental visits. That's why we offer intravenous (IV) sedation dentistry. This safe and effective method delivers a higher level of sedation than other methods while safely bringing patients into a tranquil state of mind during treatment.
Sedation dentistry is an ideal option for patients who exhibit severe dental phobia and for complex dental procedures that require an extensive amount of time in the treatment chair.
How Does IV Sedation Dentistry Work?
IV sedation dentistry, also known as sleep dentistry, involves administering a sedative directly into the patient's bloodstream. With this method of full sedation dentistry, patients quickly and painlessly reach a state of deep relaxation while remaining conscious and responsive throughout the procedure.
To ensure your safety, our team will closely monitor your level of comfort and can continually adjust the level of sedation according to your specific needs. Once your treatment is complete, you will wake up with little or no memory of the appointment and a healthy new smile.
Am I a Candidate for Full Sedation Dentistry?
Most healthy patients can benefit from IV sedation dentistry. It is especially beneficial for:
Patients who are extremely fearful of going to the dentist
Patients who have difficulty sitting through lengthy procedures
People who have a hard time getting and staying numb from anesthetics
People who require a trained dentist for nervous patients to complete treatment
Benefits of Sleep Dentistry
Sedation dentistry decreases sensitivity to gagging, which can complicate dental work.
Patients have the ability to receive multiple, complex treatments in just one appointment.
With IV sedation dentistry, the sedative produces an amnesic effect, causing patients to remember little or none of their dental experience.
Sleep dentistry allows patients to reach a relaxed, sleep-like state while remaining conscious throughout treatment so that they can communicate with the doctor and ask questions as needed.
Choose Grove Dental for Sedation Dentistry
If you have anxiety about dental visits, it is important to find an experienced dentist for nervous patients. At Grove Dental, our sedation dentistry team can provide you with a relaxed, comfortable and pain-free dental experience so that you can enjoy dentistry in a whole new way — and achieve the healthy, beautiful smile you've always wanted.
Don't let fear of the dentist keep you from having the healthy, beautiful smile you deserve. Discover Grove Dental's comfortable, pain-free approach to dental care with sedation dentistry. An in-office consultation with a leading IV sedation dentist is required to find out if you are a candidate for sedation dentistry. 
Contact us today to schedule an in-office consultation.