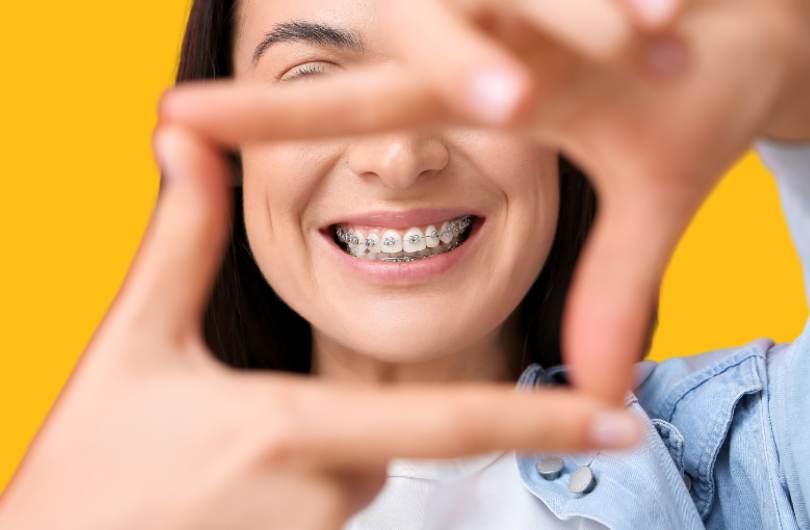 Whether you're a teenager or an adult, straight, beautiful teeth can be your greatest asset. At Grove Dental Associates, it's entirely possible to achieve the smile of your dreams with quality Bolingbrook, Wheaton, Lombard and Downers Grove orthodontics.
A Trusted Provider — Bolingbrook, Downers Grove, Lombard and Wheaton Orthodontics
Wherever you live in Bolingbrook, Downers Grove, Lombard, and Wheaton, you know there's no shortage of orthodontic providers available — but that doesn't mean it's easy to find an orthodontist in Bolingbrook, IL and the surrounding area who you trust. In addition to our experienced general and specialty dental professionals, we have an entire team of orthodontists dedicated to your needs at all four of our convenient office locations.
We offer comprehensive orthodontic treatment options for adults, children and adolescents, including:
Traditional braces: Our traditional dental braces are a tried-and-true method for correcting misaligned teeth. Today's orthodontic braces are more comfortable, discreet and effective than ever before, making them one of the most popular options for straightening teeth.
Invisalign®: Invisalign® uses a series of custom-made, clear aligners to gradually straighten teeth over time. The plastic aligners are virtually invisible, and they are also easily removable. Patients won't have to alter their oral hygiene habits or diet during treatment.
Ceramic braces: Tooth-colored, ceramic dental braces offer the durability of traditional, metal braces and can treat the same wide range of issues, but with more discretion.
Our Grove Dental Orthodontists work with you to find the right and latest technology for professional teeth straightening.
Benefits of Orthodontic Treatment
Our orthodontic services are highly effective in preventing and correcting a wide range of issues related to improper teeth and jaw alignment. Successful orthodontics can improve many types of dental problems with the most common being overcrowding, crossbites, overbite and underbite.
The benefits of orthodontic treatment often go beyond the obvious physical changes of an improved bite and straighter teeth. These benefits include:
More confidence: Straight teeth are attractive, which helps patients lead a happier more confident life.
Improved dental health: Properly aligned teeth contribute to healthy teeth and gums. Straight teeth are easier to clean, which helps prevent future cavities and gum disease.
Better oral function: Bite problems can cause difficulty with speaking, chewing and biting food. With teeth properly aligned, patients experience improved oral function.
Getting Started With Orthodontics
Whether you are looking for a Bolingbrook orthodontist or an orthodontist in Wheaton, IL, Lombard or Downers Grove, you can always count on Grove Dental Associates to deliver comfortable, expert care from the first day you begin treatment throughout all of your adjustment appointments.
Call one of our offices today and see why Grove Dental Associates has the orthodontists who patients trust.
Call one of our offices today and see why Grove Dental Associates has the orthodontists who patients trust.