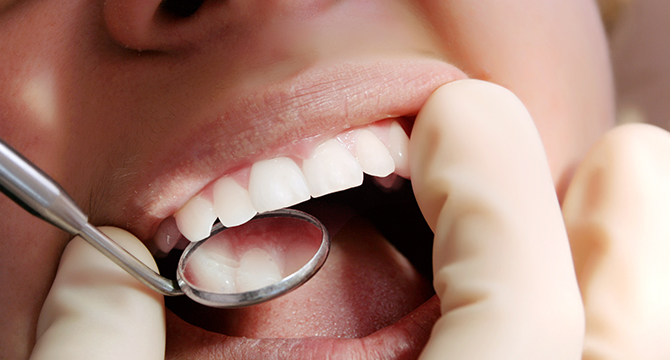 Keep Your Smile Healthy With Gum Therapy
Proper dental care involves more than caring for the teeth themselves; it also means caring for the gums surrounding them, especially because gum disease is the leading cause of tooth loss in America today. Come to Grove Dental's in house periodontists for all the preventative care and gum disease treatment you need!
Trusted Periodontal Therapy to Restore Gum Health
Since gum disease is the top reason that Americans lose their teeth, keeping your gums healthy is serious business. And while preventing gum problems before they start is the ideal situation, Grove Dental also provides a range of periodontal (gum) therapies that address diseased and infected tissues after damage has occurred. From deep cleanings to dental surgeries, our periodontists, Dr. Michael Cunningham and Dr. Michele Sackheim, provide gum therapy residents trust at Grove Dental locations — Downers Grove, Wheaton, Lombard and Bolingbrook. Our procedures include the following services:
Scaling and Root Planing: Deep-cleaning techniques that remove plaque and calculus (tartar) from beneath gum tissues
Gum Grafting: Replacing areas of lost gum tissue to protect tooth roots, moving healthy gum tissue from one area of the mouth to the desired area
Periodontal Plastic Surgery: Reshaping gum tissues for a more attractive appearance
Periodontal Laser Treatment: Removing diseased gum tissue with lasers, which usually means less discomfort and gum shrinkage compared to conventional surgery
Crown Lengthening Surgery: Exposing tooth structure covered by gum and bone tissue either for cosmetic reasons or to aid in securing a new dental crown
Dental Implants: Replacing broken, diseased or missing teeth with dental implants, placed beneath the gum line and into the jawbone in surgery, with an aesthetic dental crown
Contact Grove Dental for Gum Therapy
When it comes to protecting your teeth and gums, there's nothing more important than proper oral hygiene and care. Beyond daily brushing and flossing, you need regular professional cleanings and exams.